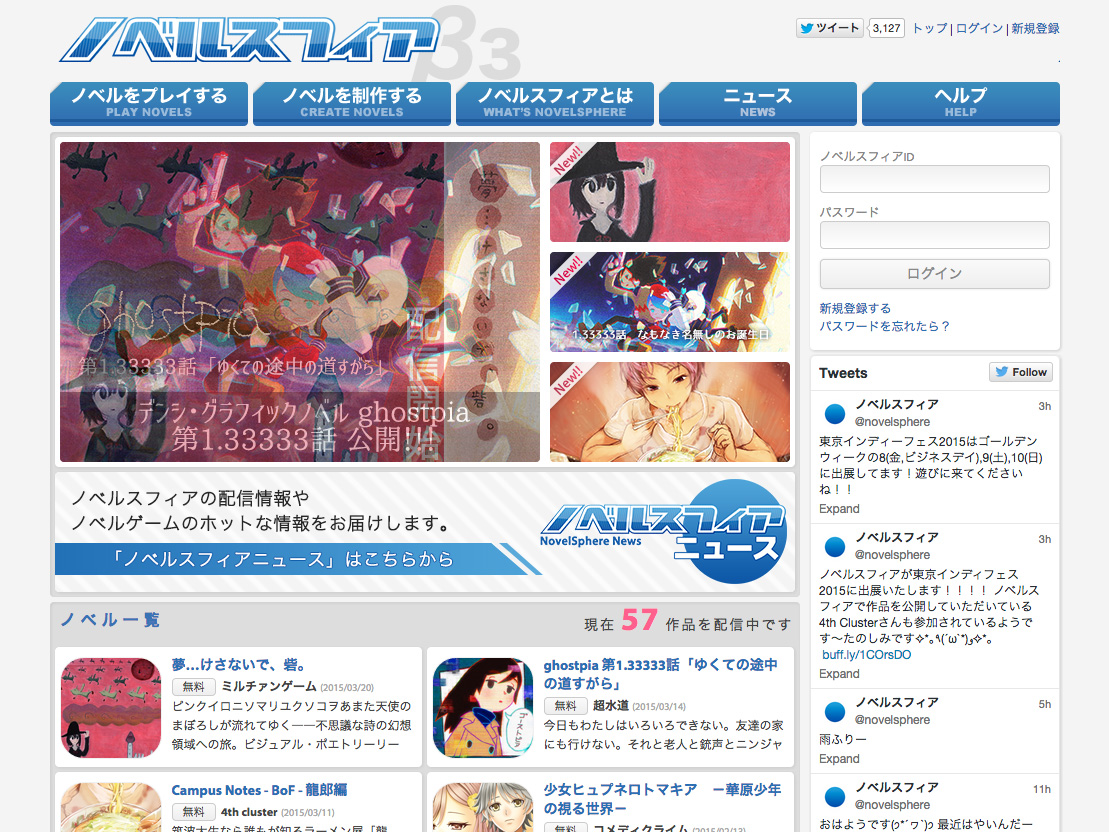 NovelSphere
NovelSphere is a platform using the novelsphere.js, and it is designed to allow the production and release of Novel games.
Visit NovelSphere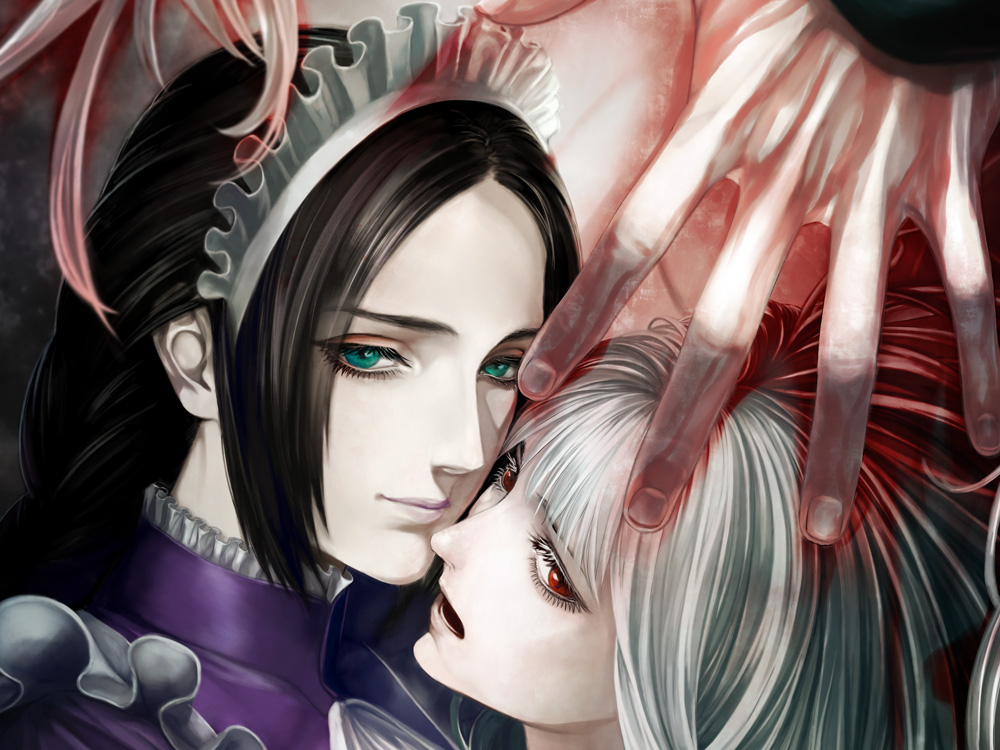 The House in Fata Morgana
A novel made by Novectacle, an indie game maker. It was originally a novel operating off the KiriKiri engine, however the novelsphere.js was used to conduct a port to iOS.
Get iOS App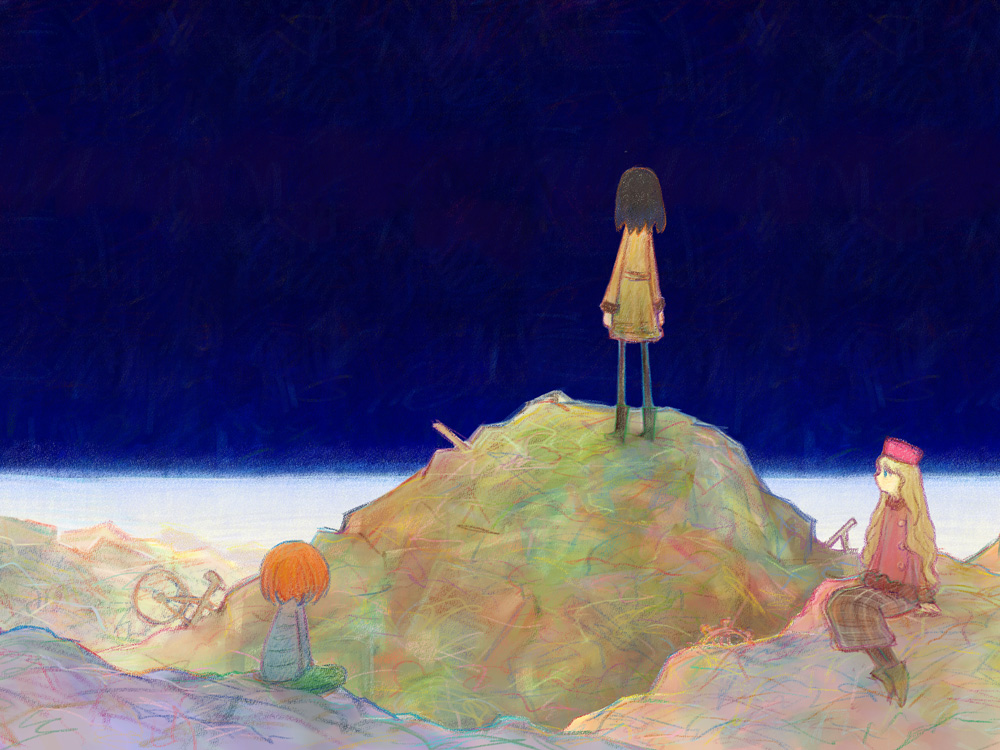 ghostpia
Ghostpia is a novel game made by Chosuido. Currently the work is available on both the web and as an application on iOS.
Play Web App
Get iOS App